We help great companies build innovative, paradigm-shifting cultures + products
Explore how capability-driven innovation can help you engage your customers & employees + grow your business.
CAPABILITIES-DRIVEN GROWTH
Build Value. Fast
Transient Pod is an enterprise accelerator. We guide organizations through a value creation process that unearths new opportunities and develops capabilities to support sustainable enterprise growth. Our goal is to help you identify and build value in as little as six weeks.
We seek to immerse you in a different way of thinking and provide you the tools to build a cycle of strategic innovation + capability development.
Product Innovation Lab
Innovation Strategies

Incubation & Ideation

Product Led-Growth

Habit-forming Experience Strategies

Omni-channel Experience

Customer Research

Brand + Design Systems

M&A Strategy

Roadmap Development

Value Stream Development
Revenue Launchpad
Conversion Optimization

Digital Marketing

Market Research

Customer Analytics + Insights

Customer Segmentation

Go-to-Market Strategies (GTM)
Cultural Transformation
Purpose + Storytelling

Branding (Internal)

Cultural Thumbprint

Organizational Design

Culture Incentives

Strategic One Pager

Change Management Strategies

OKRs
Talent Accelerators
Leadership Development

Learning Programs

Leadership retreats + team building

Executive + Leadership coaching

Feedback Models

Performance cycles

Rituals / Mechanisms
Humans are at the centre of innovation
We don't believe there is a blueprint for an organization. It takes a rich imagination to envision what could be. Every enterprise is unique, and it is vital to understand the dreams and capabilities that drive success. Design thinking is at the heart of how we operate, and every engagement is co-created with your needs in mind. We commit to understanding your organization's capabilities and ensuring we provide the tools, insights, and frameworks necessary for leaders to make decisions today and in the future. Together we will build you a more creative, more capable, and more competitive business.
Behind each program is a unique set of capabilities we will develop, nurture and support as your organization grows.
We play with giants, unicorns, and sharks
We work with all companies in shapes and sizes, from leadership development, nature and biomimicry education to tamper-proof medical credentials and digital marketing. We are experts at uncovering the next big idea that aligns with your capabilities and vision ahead. We are system-thinkers, innovators, managers, and leaders.
Transient Pod was founded in 2020 by Miles Nurse, who, in addition to supporting organizations as an innovation consultant, is also an underwater photojournalist and scuba instructor trainer. Transient pods of orcas travel in small, well-organized groups. They are unconventional, quick, and incredibly resourceful and cooperative, making them effective at achieving common goals. These well-organized pods were the inspiration behind what we do.
It is difficult to experience what is just beyond our knowing until we create the conditions for that awareness and learning to be cultivated.
Our rules of engagement
We learn every day and aspire to create intelligent, adaptable, and empathetic products + cultures. We operate as designers, ensuring the customer is at the centre of everything. As innovators, ensuring diversity, perspectives drive big ideas, and as operators ensuring everything aligns and scales with your organization. We live by our own rules, and this helps us both be successful. We seek to work with clients who share our core principles.
Innovation is a capability
Humans are at the centre of innovation. Their ability to shepherd the growth of a new approach is about creating the conditions for that idea to take shape. Teams and leaders cannot control how it forms, but they can trust that it will bear fruit by synthesizing perspectives in a safe, learning environment. Building the mechanisms and tools for empathy throughout your organization will lead to a more innovative organization. You will learn to design and develop more diverse, resourceful and open-minded teams, while exposing them to real customers in real-world situations. Team members will develop capabilities in diplomacy, adaptable thinking, assessing risk, negotiations and build cross-functional expertise.
Seek to understand, not be understood
A successful creative process must be left to unfold with curiosity leading the way, building on big ideas and stretching yourself to shape new horizons. This creates the inspiration that will define the unfolding story of your organization. We will understand any gaps between where you are and where you would like to be. We affirm your purpose and establish a baseline of your brand, culture, market relevance, and capabilities.
We are partners, not suppliers
Suppliers generate output and deliverables; partners co-create value and work towards business outcomes.
Exceptional results are driven through a learning process
Innovation is a fluid process of learning that requires a leap of faith. To understand what is next, we will need to dive deep into your organization's systems. It is important not to set a destination, but rather let the journey reveal new opportunities. This deep dive will become the starting point for our journey together, which will feel uncomfortable and challenging. For tactically driven personalities who value speed and execution, this process will require them to suspend their impulses as we study your business at the macro level and explore unearthed areas.
Fostering innovation requires a leap of faith, a guide who ensures you are not bound by the constraints your experience provides but reaching beyond those limits to shape new horizons.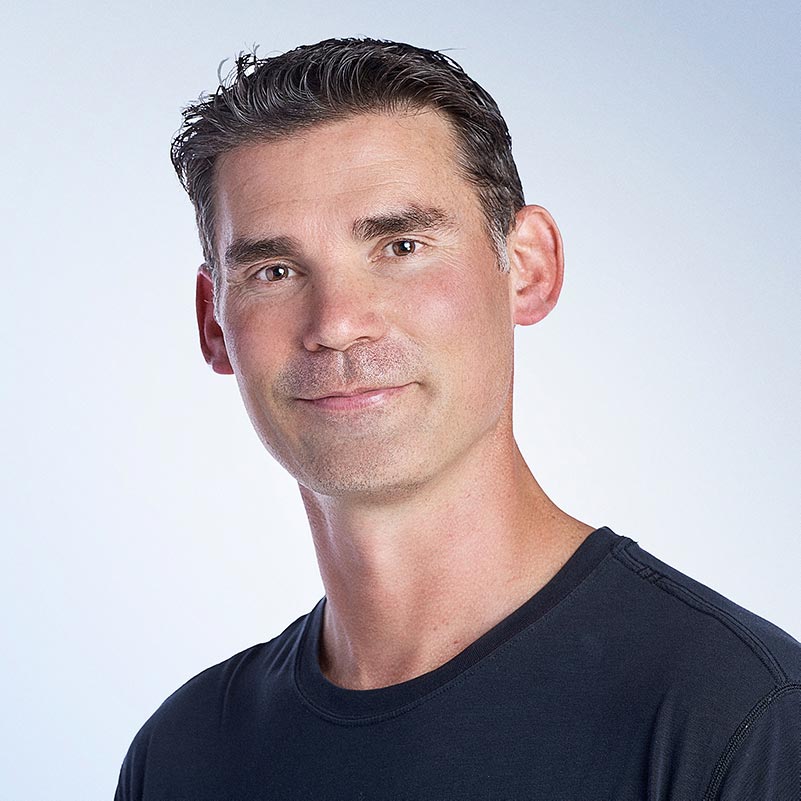 Miles is the founder and principal strategist for Transient Pod. He has held senior leadership and executive roles in organizations ranging from $1M to $20B in revenue. During this time, he led initiatives in experience strategy, organizational transformation, business strategy, and product innovation. He has over 20 years experience leading product innovation, creative development, and user experience in SaaS, Games, Digital Agencies, and Education.
Miles's gift is his vision and the strength to see and foresee things that are not obvious or hidden in complexity —understanding business at the macro level, the systematic impacts of strategic decision, and intuitively knowing how to design around the capabilities of an organization.
He was the former CPO of Unbounce, the leading ML-powered landing page platform, that powered more than a billion conversions for digital marketers. Crest Rock Partners, a Denver-based private equity firm, acquired a controlling stake in Vancouver-based startup Unbounce in a $52 million deal.